Here's the stand!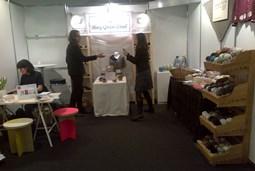 with Patrick and Rosy from Rosy Green Wools, for whom we spin, and Silkhe who designs sewing patterns – we share to save money and also it was good working together.
Here is our bit:
With some yarns we are experimenting with …
and here it is when we had finished!